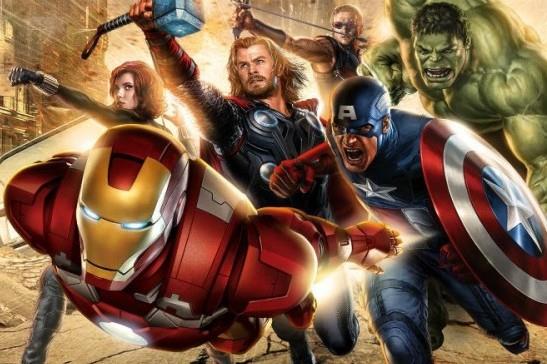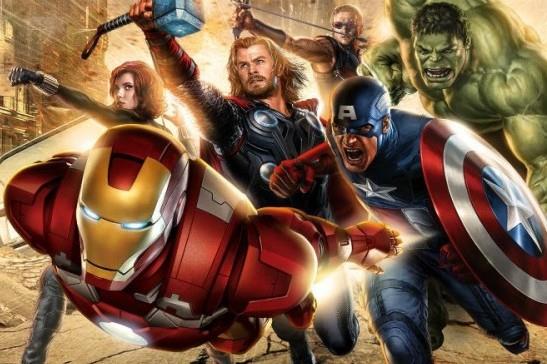 They've already faced an alien invasion led by a powerful superbeing, but that might not have anything on the grave threat now facing the Avengers: contract negotiations for the sequel.
Deadline published a blockbuster report earlier this afternoon on the current state of affairs involving Marvel Studios and its efforts to re-sign the cast of The Avengers for a follow-up to the 2012 mega-hit, which earned $1.5 billion at the box office worldwide.
To sum things up: it ain't pretty. It may not be exactly ugly either - Deadline tends to frame things in the most sensationalistic, breathless fashion possible - but there certainly seems to be some tension between Marvel, its stable of actors and those actors' agents.
At the center of all the drama are two people: Robert Downey Jr., whose first portrayal of Iron Man in 2008 effectively launched Marvel as a standalone studio, and whose continued presence in the Marvel Universe seems almost mandatory; and Ike Perlmutter, the Marvel CEO who is apparently notorious for watching every dime that flows into and out of the company (which is owned by Disney).
Downey earned anywhere from $50 million to $70 million from The Avengers, including profit participation and upfront fees, and has already racked up another $35 million from the sensational opening numbers for Iron Man 3, which has made more internationally in one week than either of the first two Iron Man movies made in their total theatrical runs.
The actor is not signed for The Avengers 2 and clearly has a lot of leverage to ask for whatever he wants. Now, $105 million is a staggering number and many of us can't even imagine why you would feel the need for a raise after that. But that is another debate. The fact is that either Marvel pays Downey what he wants or starts looking for another Tony Stark.
The problem is that the other actors from The Avengers, such as Chris Hemsworth, Chris Evans, Mark Ruffalo and Scarlet Johansson, didn't make nearly as much money as their leader and want a much larger scoop of ice cream the second time around too, to the tune of $5 million upfront and a bigger cut of the profits. According to Deadline, they see Downey as their leader and he is supporting them as well.
Can any of these actors be replaced? Probably. A new Black Widow (Johansson) or even Captain America (Evans) might get by without the public making too much fuss. Thor (Hemsworth) or the Hulk (Ruffalo, who stole The Avengers) might be more difficult and Downey's Iron Man is all but impossible at this point. But Marvel has taken risks before and might be willing to do so again.
As for the actors, they surely should get paid - within reason. If everyone in the cast was making $70 million a picture, that would not bode well for future movies (again, that's discounting the question of whether actors should even make that kind of money). At the same time, stars like Chris Hemsworth and Chris Evans can use The Avengers as a selling point when they want to get other movies made - something that neither performer had at all before putting on their capes and cowls.
As Avengers writer/director Joss Whedon told Deadline, "These roles can alter the course of a career. Not that Mark Ruffalo needs this or is in pursuit of this. That man will always work. But it doesn't suck."
Where do you stand on all this? Should the Avengers team members get what they want, or can they be replaced? How much is enough? Or does this battle between millionaires have no place in the comic book universe beloved by so many?
The Avengers 2 is out in theaters Friday, May 1, 2015.
[MSN]